Tiltpod quick-connect compact camera support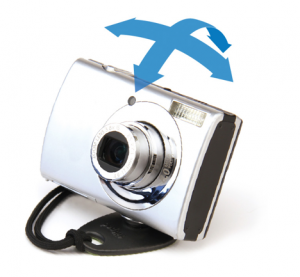 Gomite recently released the Tiltpod, a micro "tripod" for compact digital cameras.  A small metal fastener is inserted into the bottom of the camera, and the magnetic ring in the base holds the camera at any position!  This idea was spawned in the Think2Build invention lab and was spun off as Gomite.
The inspiration for our first product came after countless group photos and night shots precariously stabilizing the camera by stuffing the wrist strap, rocks, twigs or whatever we could find underneath it to hold the camera at the right angle to properly frame the shot. So we set off to develop an amazingly small yet versatile way to give you a hand in taking better pictures.
Link: Gomite